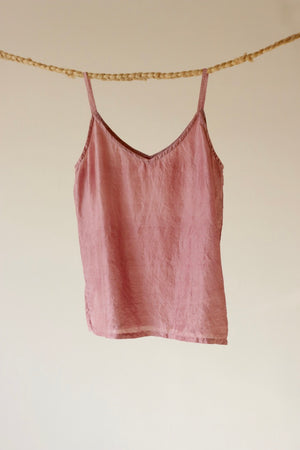 Rose Silk Camisole
Sale price Price Rs. 2,500.00 Regular price
The Rose Silk Camisole has been made using handwoven Mulberry Silk which has been hand-dyed with Lac.  
Fabric: 100% Handwoven Mulberry Silk
Hand-dyed with: Lac
Naturally Dyed
Hand-Dyed
Hand Woven
Ethically Made
Sustainable
Zero Waste
Handmade in India
This product has been hand-dyed naturally using elements of nature like roots, flowers, leaves, seeds, and minerals. Therefore, each product is unique due to the slight imperfections and irregularities which occur during the natural dyeing process.
Chest Size - XS - 30 inches       S - 34 inches      M - 38 inches
                 L - 42 inches      XL - 46 inches    XXL - 50 inches